Look, that's NOT me nor will it ever be. But that's ok.
Ok ladies and gentlemen, or whoever reads this blog, (Anyone?) I enrolled my 3 year old in "creative dance" classes aka- beginning ballet classes and I decided it would be fun to try it myself!
She's at the fancy pants
Joffrey Ballet in Chicago
. I actually searched and compared pricing and their classes weren't too much more than other classes. Plus they offer an open drop-in adult beginning ballet class at the same time as hers! So it was a perfect fit.
This is my adorable toddler in her ballet outfit.
My toddler is probably learning how to point her toes and follow directions. I'm learning freaking impossible things in my class. Let me tell you, the Basic ballet class at the Joffrey Ballet is NO JOKE. It's taught by a kick-ass ballerina who makes it all look so easy, oh and you're pretty much expected to know some basic ballet before you get there. Thankfully I took out a book from the library and learned all my feet positions before the first class! Arm positions, not so much. Also I can't really move my arms while I try to move my feet- way too hard.
"First position" or as good as it's going to get for me.
So, the class is a drop-in class and has no commitment but I really want to stick with it for a few months. I've taken 4 classes so far and I feel myself improving! Not much, in fact very little, but it's something.
A few things about beginning ballet in case you know nothing about ballet (like I did).
1 It's really freaking hard. I mean I KNEW it was hard, but geez I get out of class and my feet hurt for days. You are doing things with your feet that really a human body shouldn't do. I've been an athlete my whole life mostly playing volleyball and softball, but ballet takes the human body to a whole other level.
2. TURN OUT TURN OUT TURN OUT.
Does that look easy to you? GO TRY IT.
It's all about turn out. TURN OUT. I cannot emphasize this enough. In other words, if you don't know how to do the splits then you automatically suck at ballet. Good luck getting your feet to ever be in a proper fifth position. Thanks mom for not enrolling me in gymnastics or ballet at age 3. I will never have good turnout, but I can at least improve my turn out. Hopefully.
3. BALANCE: Yeah that's an obvious one right? But really. I didn't think it was so hard to balance my body weight on my toes. I thought I could do it! But no. I can hardly stand on demi pointe on one leg for more than a tenth of a second before toppling over. Why? Well your feet have to be completely turned out whenever you stand on one foot, which is pretty much impossible for a beginner. We try to do these passé releves but on demi point and I can hold it like 1/10th of a second. Look how pretty she looks below. That is not me.
Passe releve- aka like impossible to balance yourself
4. Flexibility. I used to think I was fairly flexible. I can "almost" do the splits at first base when catching a low ball! Yeah that doesn't count for anything in ballet. Look at least I can stretch at the bar! And actually, I can stretch way better than that, but I was too busy posing for a picture.
Unless you can stand on one leg and grab your leg and kiss your knee, then you have no flexibility. My arabesques are pitiful. My leg feels like it's barely getting off the floor.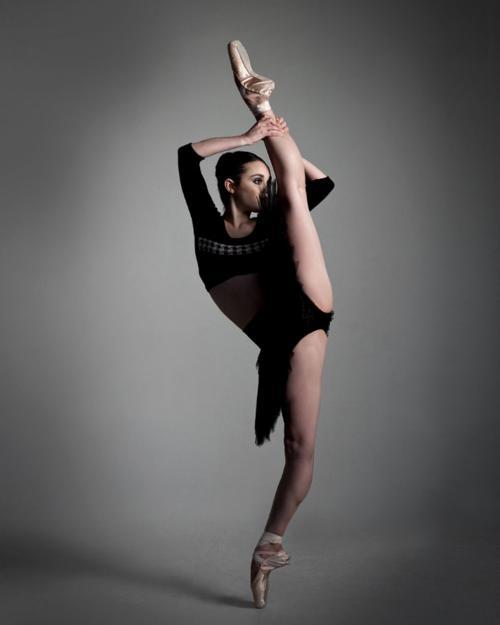 Not me.
5. Grace. I have none. Right now I'm just trying to follow the basic routines in class.
So. To sum it up. Ballet is hard. But it's really fun to attempt to learn something new at age 32, with 2 kids and despite my whining in this blog post, it's really fun. Also it's damn good exercise and we're really not doing much aerobic exercises in class, it's more like yoga. In fact there are a few women in the class who are obviously well versed in yoga and it really helps them. There's also a guy in the class who is an Irish dancer, so he's a big cheater.
In the very least I get to wear tights and ballet slippers to class, and if I catch myself in the mirror at the perfect angle I sometimes feel like a ballerina. Then I snap back to reality and realize I'm not even pointing my toes.
And this is me. Standing around in class trying to just keep up, wondering if I'm in over my head!
Look my pitiful attempt at 5th position.
Finally, let's review our feet positions: